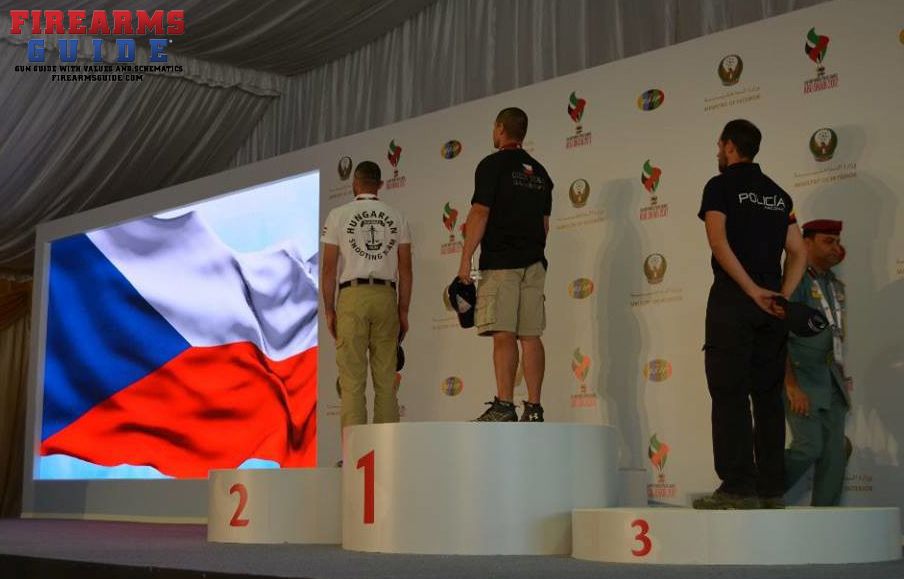 Abu Dhabi, United Arab Emirates -(FirearmsGuide.com)- At the second year of the World Police Games taking place in Abu Dhabi, a Czech policeman, Miroslav Zapletal, has achieved gold in the IPSC event. Amongst the 114 contestants from 30 countries, he managed to defeat György Batki from Hungary and Jorge Ballesteros from Spain, the current IPSC world champion in the Open Division. In the team event, Czech shooters Miroslav Zapletal, Radim Maděránek and František Bindík won silver, following the Spanish team's gold, while the bronze medal went to the Austrians.
Eva Seidlová, Iva Ublaničová and Klára Kalendová only narrowly missed out on a medal when they came fourth in the police women's teams.

Miroslav Zapletal uses the CZ 75 SP-01 Shadow, the other Czech policemen use the CZ P-10 C. Česká zbrojovka a.s., a partner of the Czech police team, would like to say many congratulations to the new world champion and all the others for their excellent results and lots of luck in the following events.
The Second World Police Games took place in Abu Dhabi, United Arab Emirates, between 3rd and 10th November. Athletes took part in four events – shooting, swimming, judo and jiu-jitsu.