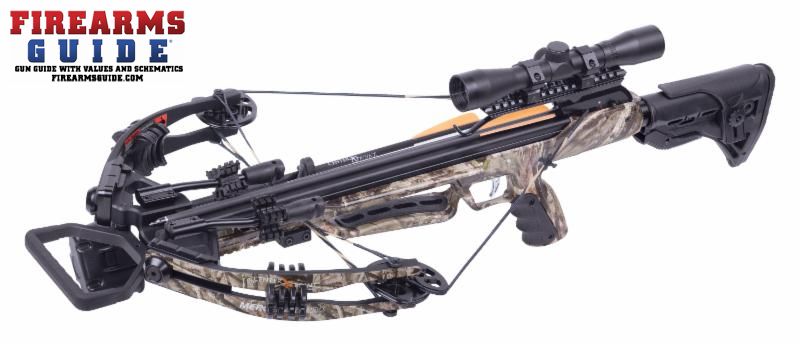 Bloomfield, NY -(FirearmsGuide.com)- Headlining the 2018 ATA product introductions for industry leader, CenterPoint®, the Mercenary™ crossbow series employs an intelligent and functional blend of both new and existing technology to provide premium performance at an extreme value and expands the offering of lightweight and high performance models.
The Mercenary 370 and Mercenary Whisper™ 390 features CenterPoint's aluminum barrel design with shoot through riser making for a lightweight, high performance model with repeatable accuracy. The Mercenary models also have adjustable tactical stocks with comfort grips for added non-slip performance as well as CenterPoint's popular anti-dry fire trigger with an auto-safety mechanism, The Mercenary Whisper 390 also features the Whisper Silencing System ™ with integrated string suppressors and limb dampeners for an ultra-quiet vibration free shot.
 
"If you thought the Sniper 370 was a performance leader in crossbows, wait till you get your hands on these ultra-quiet, fast crossbows," said CenterPoint Archery Director, Andy Fulton. "I was blown away at how well they performed in the field. They are quiet, vibration free, and blazing fast. If you're looking for a value rich, feature packed crossbow, the Mercenary 370 and the Mercenary Whisper 390 should be on your list and they will no doubt be top sellers for all of our dealer partners."
 
The Mercenary 370 and Mercenary Whisper 390 have a draw weight of 175 pounds and weighs a mere 6.7lbs. undressed. Both models sell as a complete field ready package including (3) 20" Carbon Bolts, Quiver, Rope Cocker and a 4x32 CenterPoint Optics Crossbow scope.

For more information visit www.crosman.com.