Firearms Guide series of computer searchable firearms, ammo and air guns reference guides began in 2009 as Firearms Multimedia Guide. It was published on a DVD-Rom for Windows and presented 41,000 models from 345 manufacturers. With the 2nd edition published in 2011 came a change in the title to the shorter Firearms Guide and began presenting gun schematics (exploded views or diagrams) as well. The 3rd and 4th Editions were made for Windows and Mac. A specialized edition titled AR Rifles was published as a DVD-Rom for Windows as well as an iTunes App. Firearms Guide 5th Edition was the last edition published on DVD-Rom. The switch from DVD-Rom to the internet was made with Firearms Guide 6th Edition which also introduced gun values for antique and modern guns. With gun values Firearms Guide become valuable reference for professionals in gun trade but also for gun enthusiasts who wants to estimate and know value of their guns when selling or value of antique guns when buying for their collection. Firearms Guide 7th Edition was published 2016 online and on DVD for Windows.

Available online to gun enthusiasts worldwide 24/7 on any computer or tablet and on DVD and super fast USB Flash Drive for Mac & Windows computers, Firearms Guide 8th Edition is now the most powerful fully research able firearms, ammo and air guns reference and gun values guide and gun schematics & blueprints library today.

The new Edition of Firearms Guide is available online, on DVD and Flash Drive or with a GiftCards here and wholesale here. Old DVDs you can see and buy below.
 
Firearms Multimedia Guide - published 2009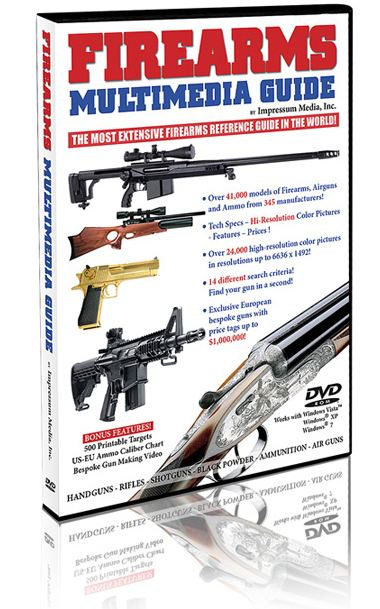 Firearms Guide 2nd Edition - published 2011 (cover sponsor Umarex)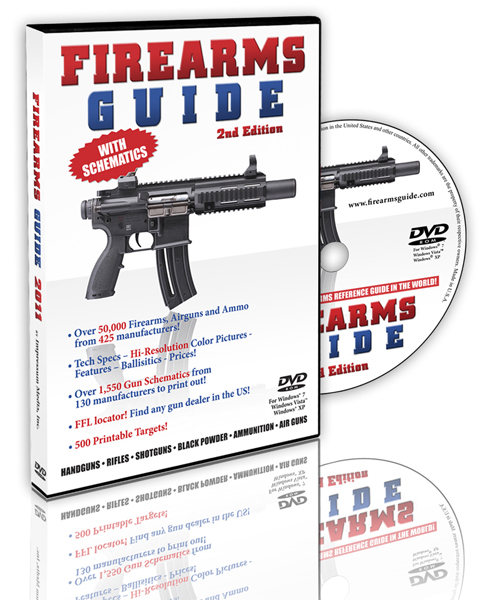 Firearms Guide 3rd Edition for PC - published 2012 (cover sponsor Sig Sauer)
Buy now for $14.99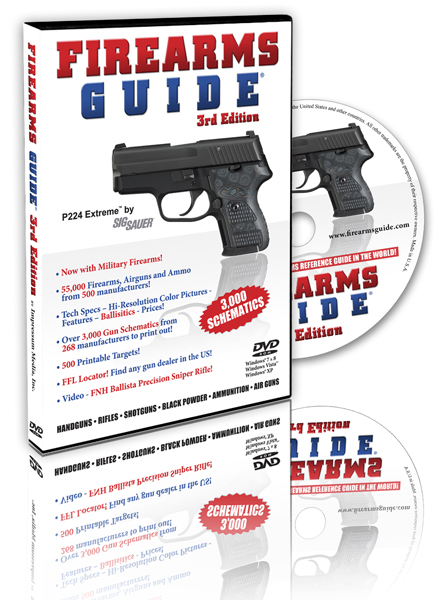 Firearms Guide 3rd Edition for Mac - published 2012 (cover sponsor Sig Sauer)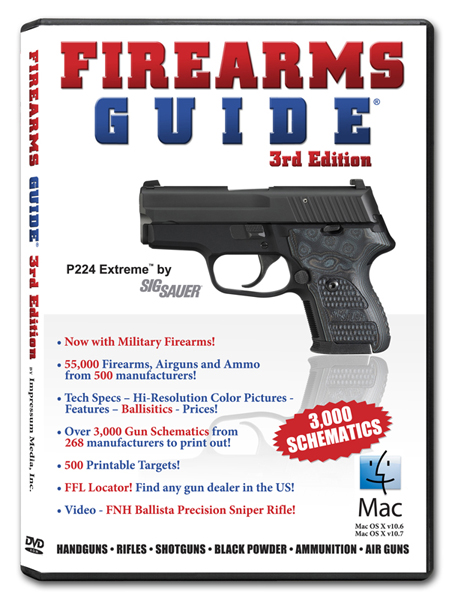 AR RIFLES for PC - published 2013 (cover sponsor CMMG )
Buy now for $8.99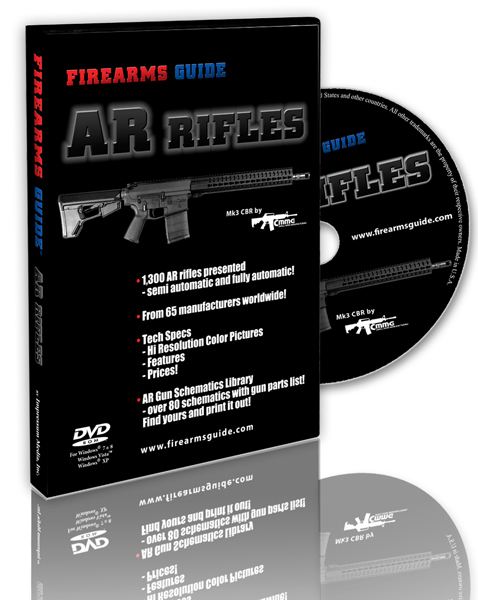 Firearms Guide 4th Edition - published 2013 (cover sponsor Chiappa)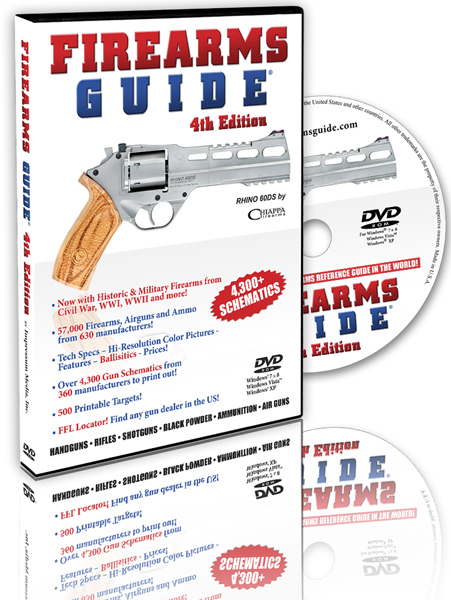 Firearms Guide 4th Edition for Mac - published 2013 (cover sponsor Chiappa)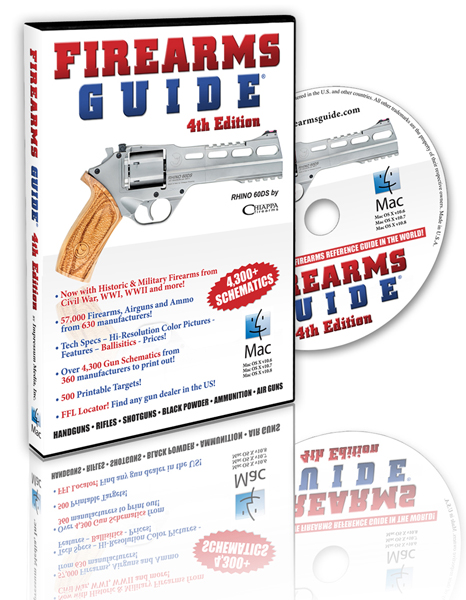 Firearms Guide 5th Edition for PC - published 2015 (cover sponsor Pietta)
Buy now for $18.95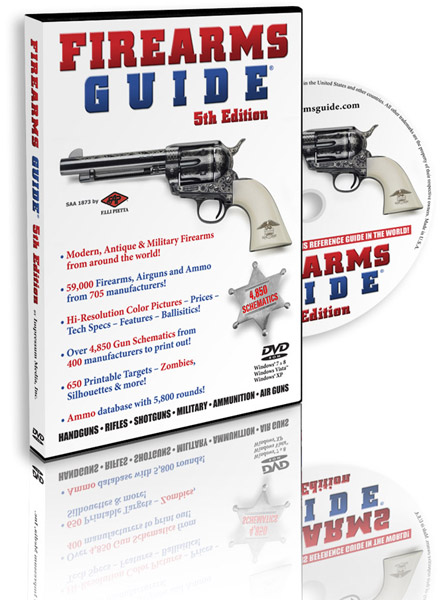 AR RIFLES iTunes App - published 2013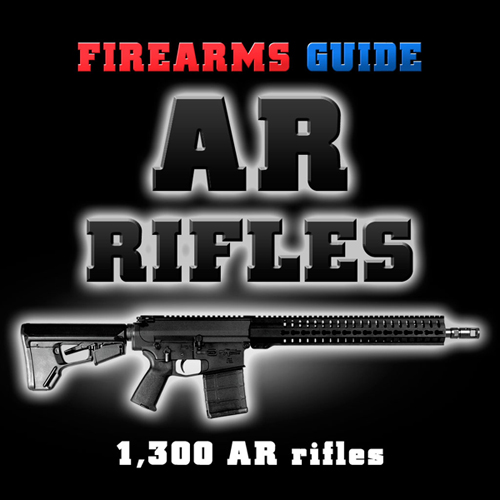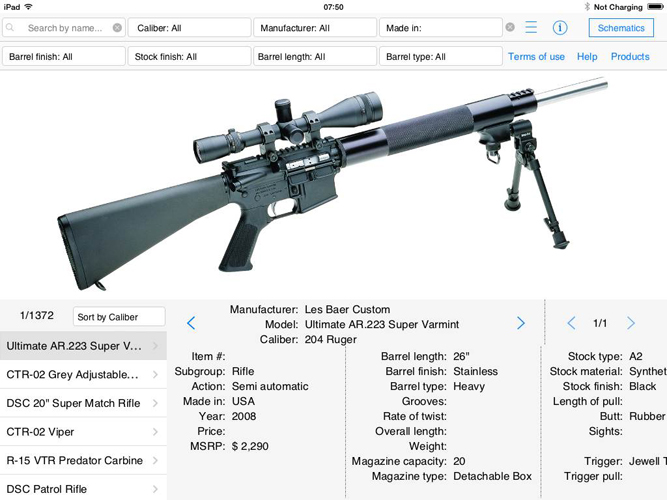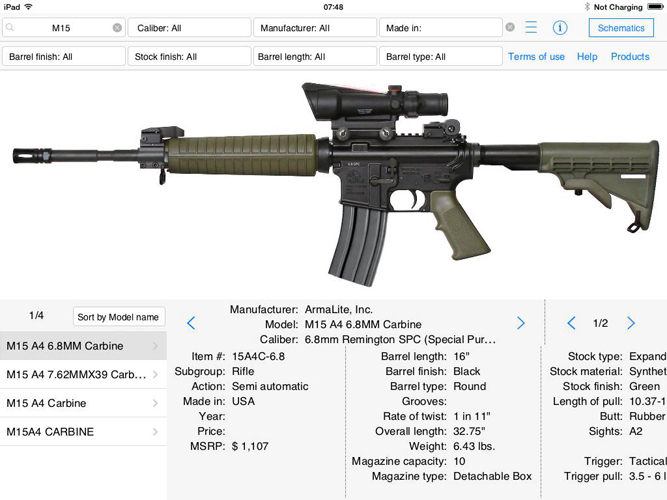 NEW Firearms Guide 7th Edition - published 2016 - BUY HERE