INCLUDES: 1 Year Online Edition with FREE UPDATES + new Firearms Guide 8th Edition on USB Flash Drive for Mac & Windows

Run Firearms Guide 8th Edition for Mac & Windows at lightning speed on USB Flash Drive.
$5 charge for Shipping & Handling of Drive included in the price. Fill out delivery address when registering so that your drive is sent to the correct address.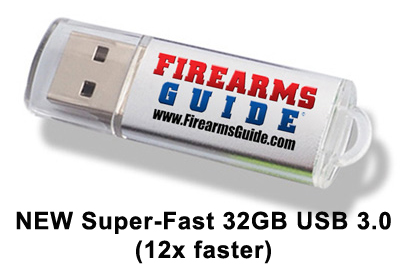 Click blue Sign Up button below to pay with PayPal or:
Stop wasting your valuable time and get your Firearms Guide Combo now